Today, I need to handle the MIS work for termination of a high level staff. Very sad….
I need to setup email forwarding and password reset. Here is the step to forward 365 Email Account to another account :
1.Log into the portal as the admin, Under the Admin link, select Exchange.
2.Then select Recipients.
3.Select Mailboxes, then click the name of the user whose email you want to forward
4.Select the Edit icon (little pencil).
5.Now select Mailbox Features from the left and scroll down to the Mail Flow section, and click View details.
6.In the delivery options, Check the box next to Enable Forwarding, then select the email address to forward to using the browse button. Now you can tell it whether to continue delivering email tot he original mailbox or not. Hit save and this should start forwarding new emails immediately.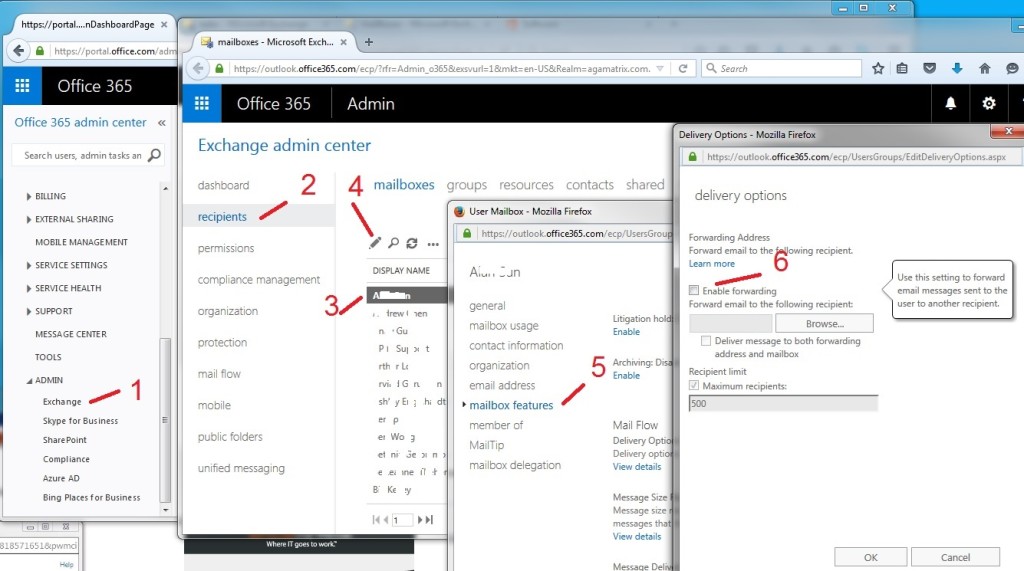 7. Reset Email Password as below: